Activate CryptoPhoto Service
---
You can activate the CryptoPhoto plugin right after installation, by selecting the "Activate Plugin" option. Or, you can also activate the CryptoPhoto plugin from your Plugins section of the blog's administrator dashboard. Underneath the CryptoPhoto Authentication plugin, select the "Activate" option.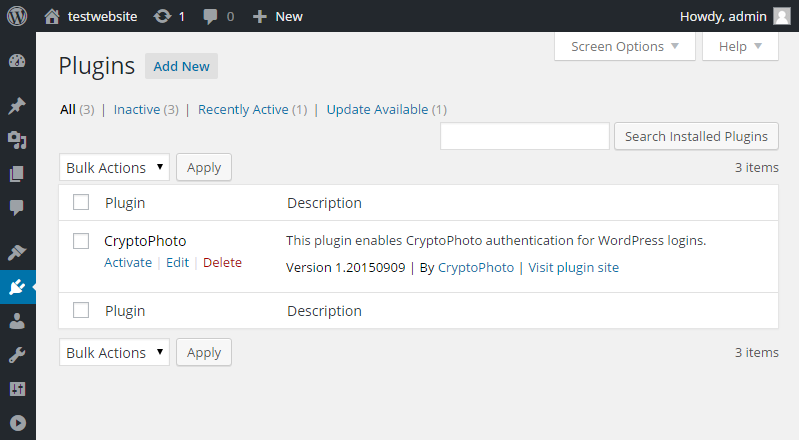 From this point on, your users can download/enroll new tokens and opt-in for CryptoPhoto Authentication.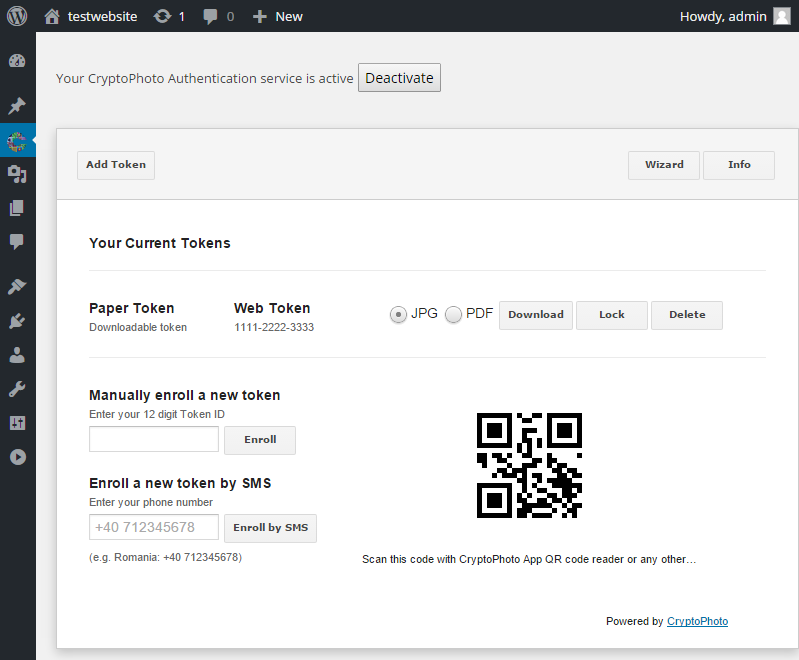 The Wordpress admin has access to individual user management, available on the CryptoPhoto Users page. The CryptoPhoto status of any user can be activated or deactivated using the enable/disable switches. Search filters, ordering users and bulk actions are also available here.